I know, it's not really Sparkly, but it's close. And I'm sick, so bear with me. *g*
Meet the Easy family!
Kyle and Karen and their daughter Tina.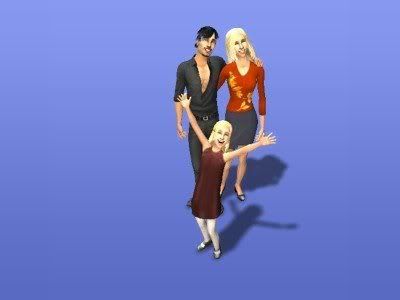 Kyle got himself a handy dandy job as a bug catcher (shown here), then was promoted to Frog Patrol, and is now wearing a white lab coat as a Lizard Handler. *g* (new
Wildlife Career from MTS2
, in honor of Steve Irwin. Highest level is Crocodile Hunter)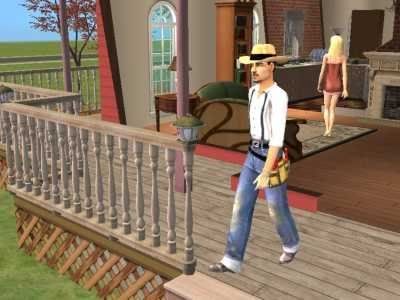 We managed to get Tina's D report card pulled up before the social worker came.
Whew! One of her aspirations was 'new family member'. so she was pretty pleased about the new baby on the way!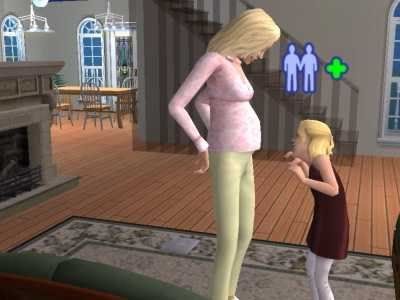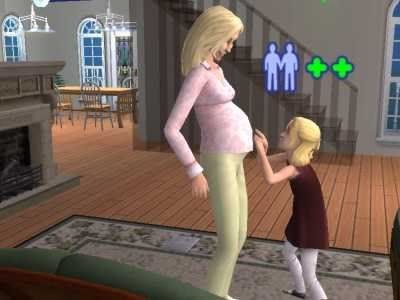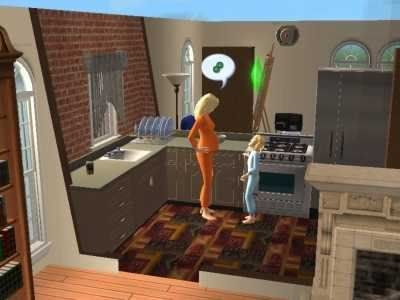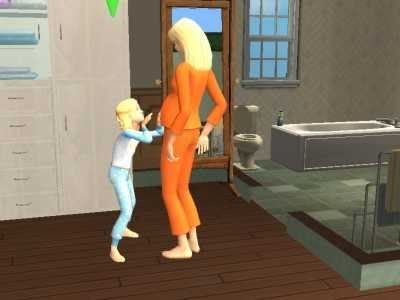 Finally! A Sim that didn't go into labor in the shower!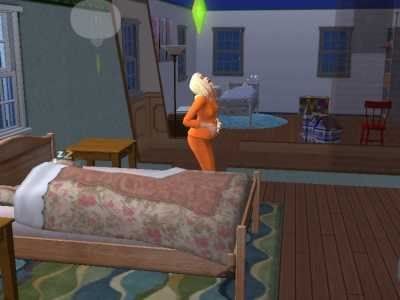 Karen handed new daughter Taylor off to Kyle and immediately
went to sleep across the hall in Tina's bed. *g*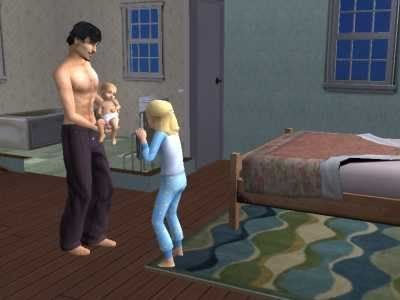 The very next afternoon, Tina aged into a beautiful teenager.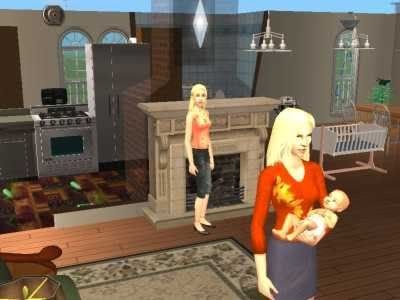 And now I go back to the couch with my box of tissues. *hugs*
Current Mood:
sick
Current Music: Mr. & Mrs. Smith on tv